Thank you for attending the Board of Directors Installation Gala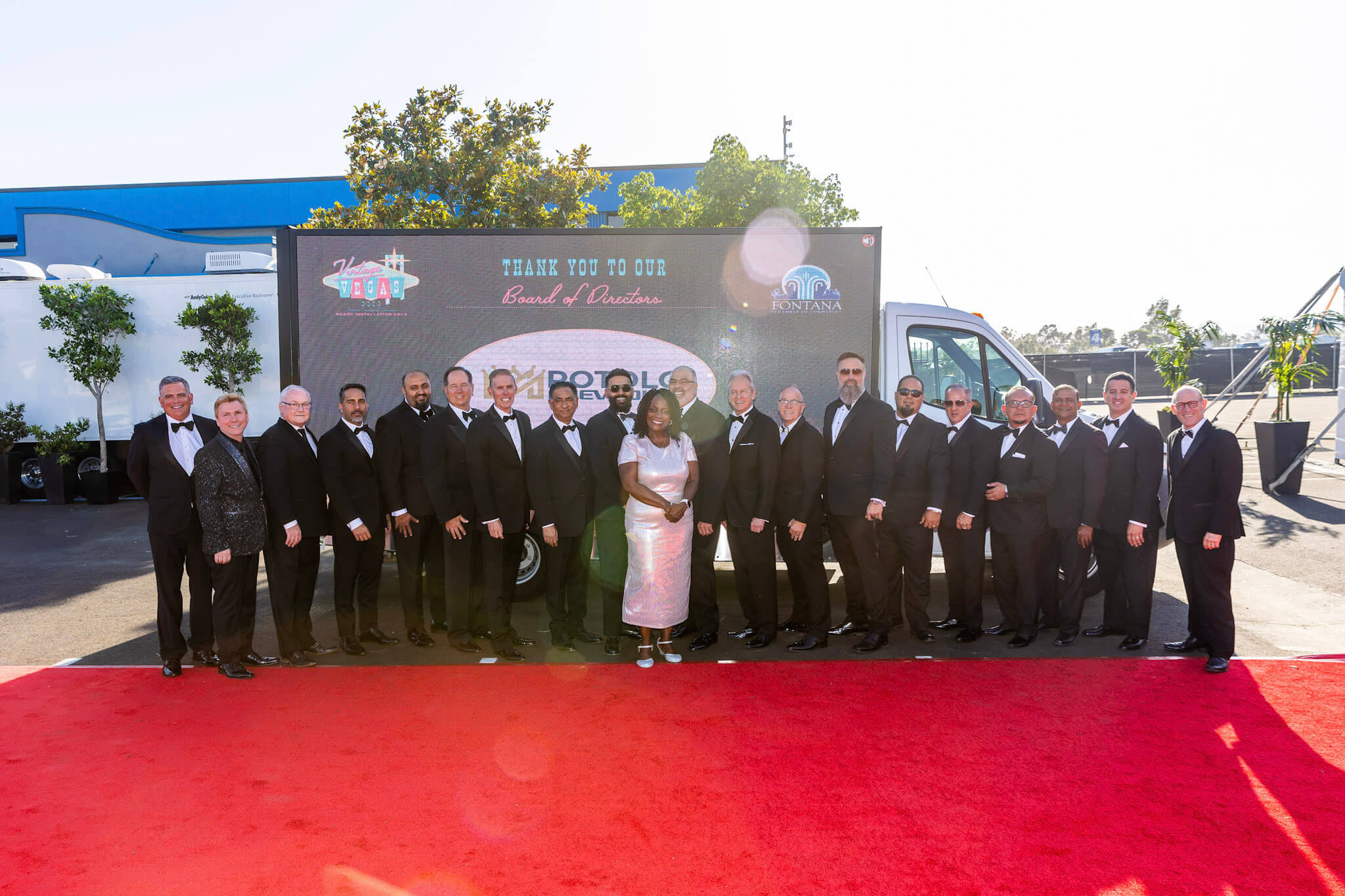 THANK YOU!
to everyone who attended and R.S.V.P early!
Thank you Josh Francis,
Outreach Team
Chino Basin Program
for the great information you gave our businesses!
August Monthly Membership Sponsor

If you would like to become a sponsor of a future monthly luncheon, please call the office at (909) 822-4433 or email info@fontanachamber.org.
September Membership Luncheon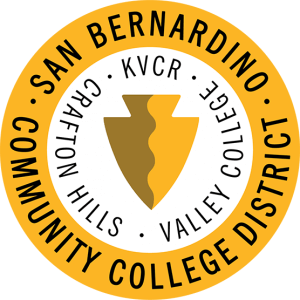 September 14, 2023
Check- In begins at 11:15 a.m.
11:30 a.m. - 1 p.m.
The Program starts promptly at 11:45 a.m.
Jessie Turner Community Center
15556 Summit Ave, Fontana, CA 92336
Guest Speaker
San Bernardino Valley College
Shalita Tillman
San Bernardino Valley College District Director
Special Programs & Workforce Development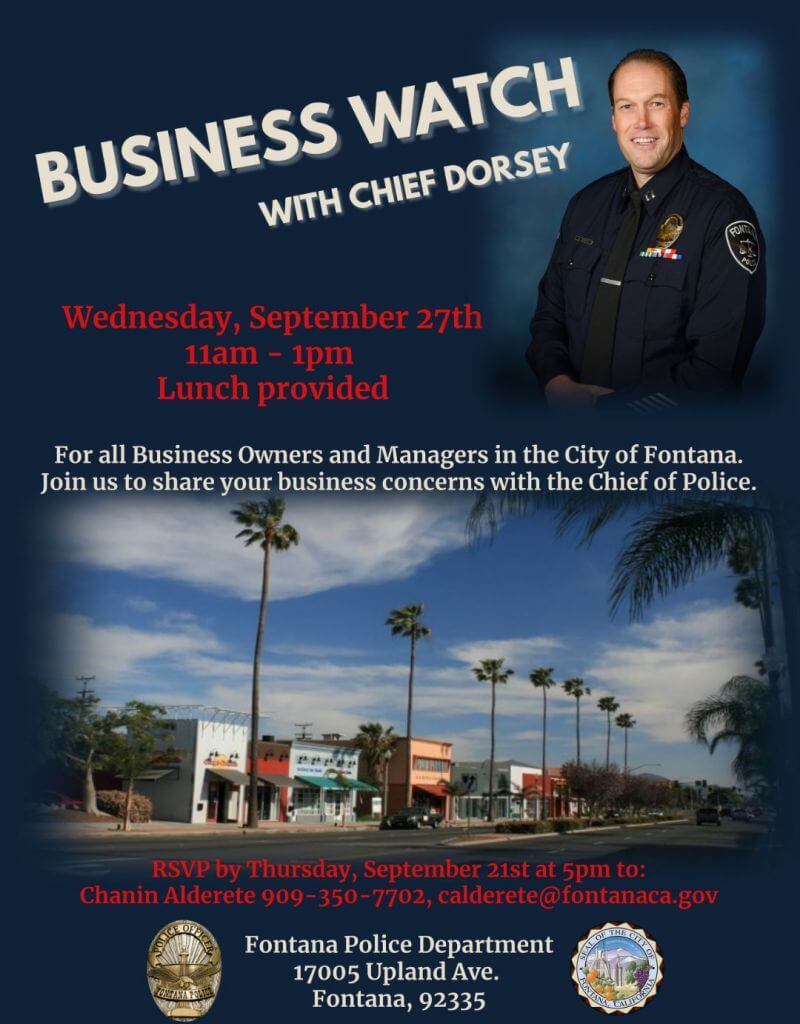 BUSINESS WATCH with Chief Dorsey
For All Business Owners and Managers in the City of Fontana.
Join Chief Dorsey and share your business concerns.
Join us Wednesday, September 27, 2023 at 11:00 to 1:00 pm
Location: 
Fontana Police Department
17005 Upland Ave,
Fontana, CA 92335
RSVP by Thursday, September 21st at 5 pm to:
Chanin Alderete (909) 350-7702
or to email use the button below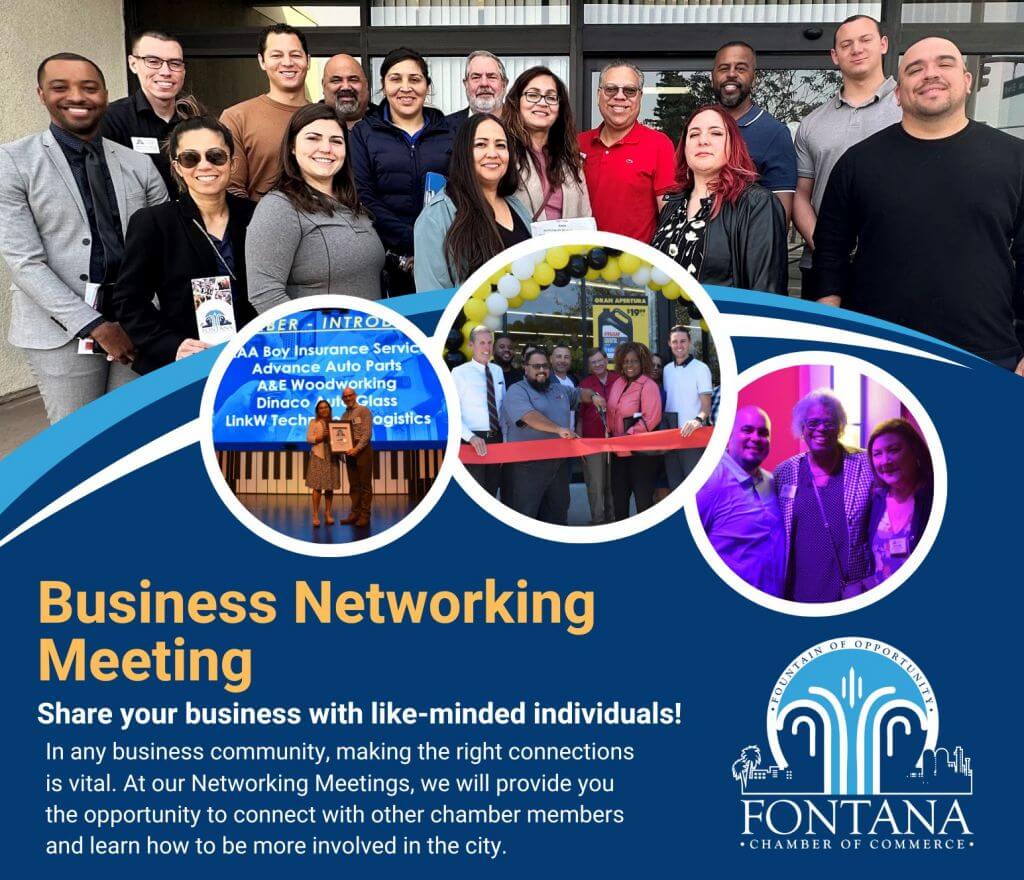 BUSINESS NETWORKING MEETING
Share your business with like-minded individuals!
Join us Friday, September 15, 2023 at 9:00 am
Location: 
Credit Union of Southern California
16014 Foothill Blvd, Fontana, CA 92335
See links here to help you plan the perfect itinerary for your stay in Fontana, California.
Fontana is 5 miles east of Ontario International Airport and is the gateway to the High Desert, Death Valley, Palm Springs, Lake Arrowhead, and Big Bear.
Fontana is home to the Auto Club Speedway where we always look forward to seeing our Nascar fans!
Visit our restaurants, entertainment venues, and hotels.
Welcome!
The rise of social media is made much easier as it provides businesses the opportunity to share information about the products they produce, services they provide, and inform the community about a special they are currently having.
The government is using social media to let the citizens know what is going on in the city, what services are available, and to inform them of future events.
The Fontana Chamber uses Social Media to not only promote Chamber Events but to help promote local business, groundbreaking events, and to celebrate when a new business opens up in Fontana.
You can follow us on Facebook, Instagram, Twitter, and Youtube.