CONGRATULATIONS to the BOARD of DIRECTORS 2022-2023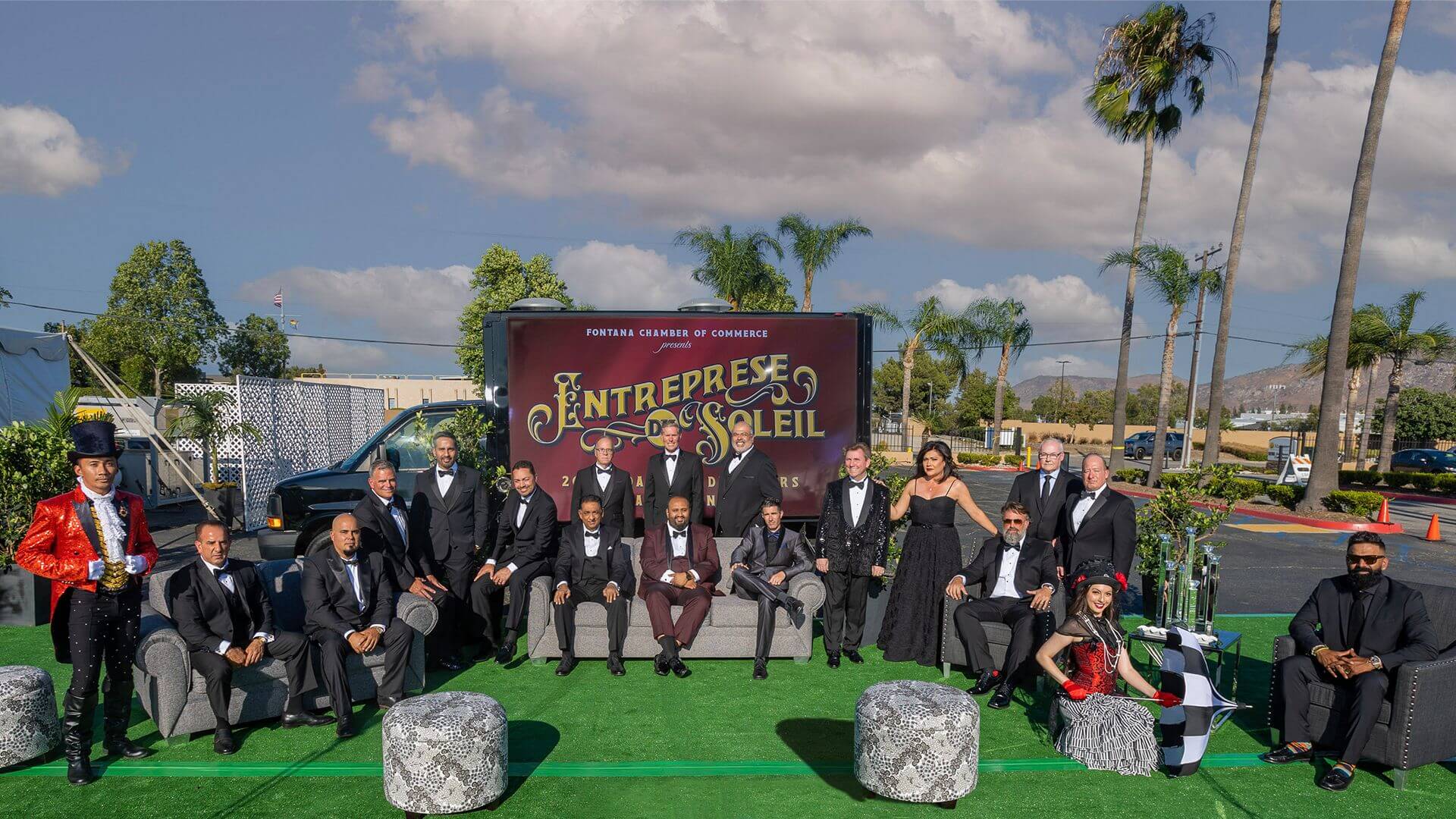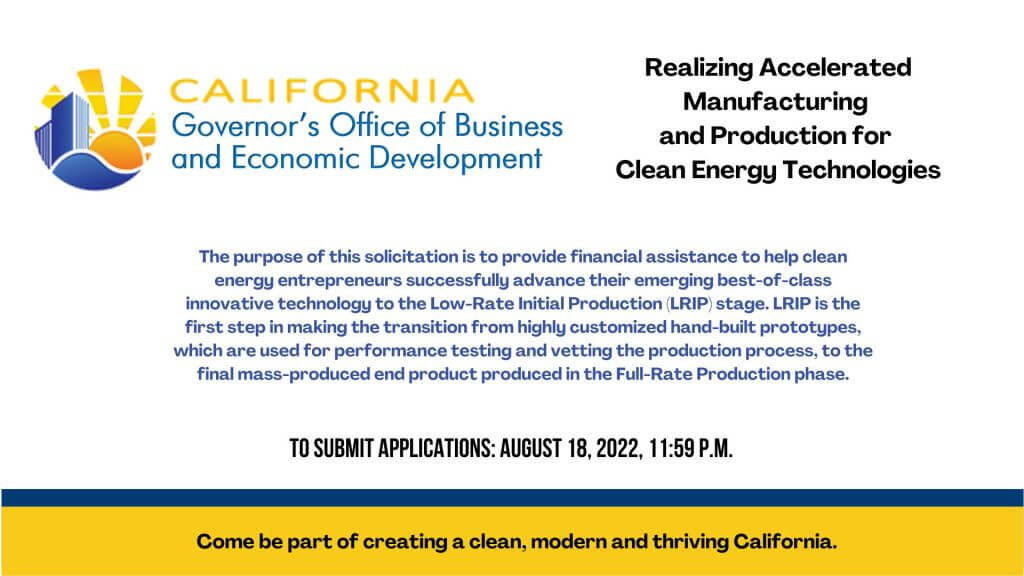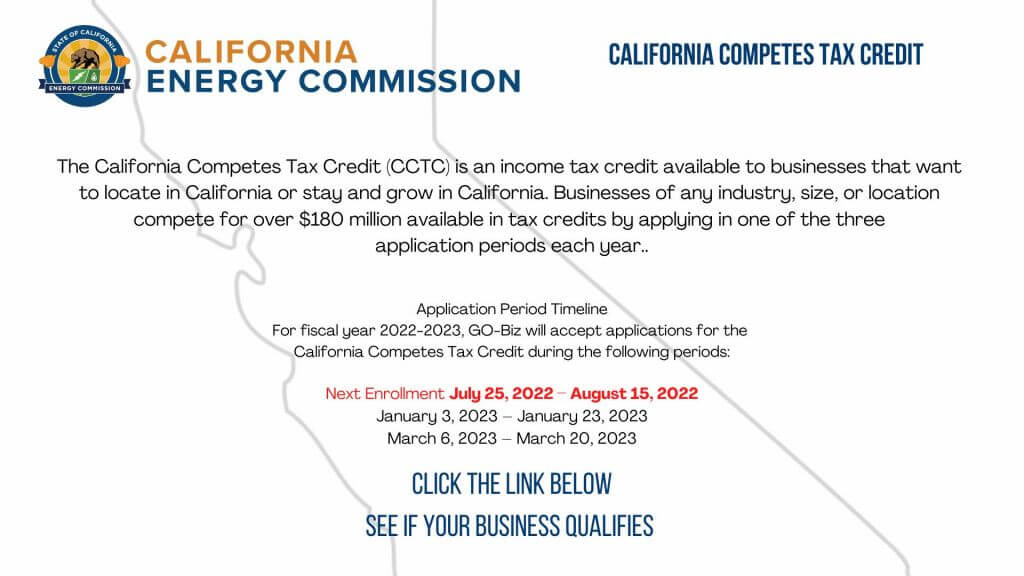 Tell the City of Fontana to Support Local Jobs and Responsible Development
ACTION: SUPPORT LOCAL JOBS & RESPONSIBLE DEVELOPMENT
The Fontana Chamber of Commerce is asking all businesses and concerned residents to take action to support JOBS!  We hope to increase jobs locally so that more of our working families can work local.  Working local means less commuter traffic, less pollution, and more time with families. Please take action by clicking to read more here or go directly to the petition page by clicking here.
Transportation and logistics is a critical piece of the Inland Empire's economy, and the region in critical to the nation's supply chain.

Funds from industrial development can fund public services.

Fontana is proactively creating new guidelines to ensure responsible and environmentally friendly development.

Industrial development brings well-paying jobs to the City.
July's Monthly Membership Speaker
THANK YOU!
Rhonesia Perry
Economic Development Analyst • Economic Development
City of Fontana
Monthly Membership Sponsor 
If you would like to become a sponsor of a monthly luncheon please call the office at (909) 822-4433 or email Andrea@fontanachamber.org.
Monthly Membership Luncheon
Please join us for our June's Monthly Membership Luncheon at
Center Stage Theatre, 8463 Sierra Avenue, Fontana 92335
August 11, 2022
11:30 am to 1 pm
Acquanetta Warren, Mayor
City of Fontana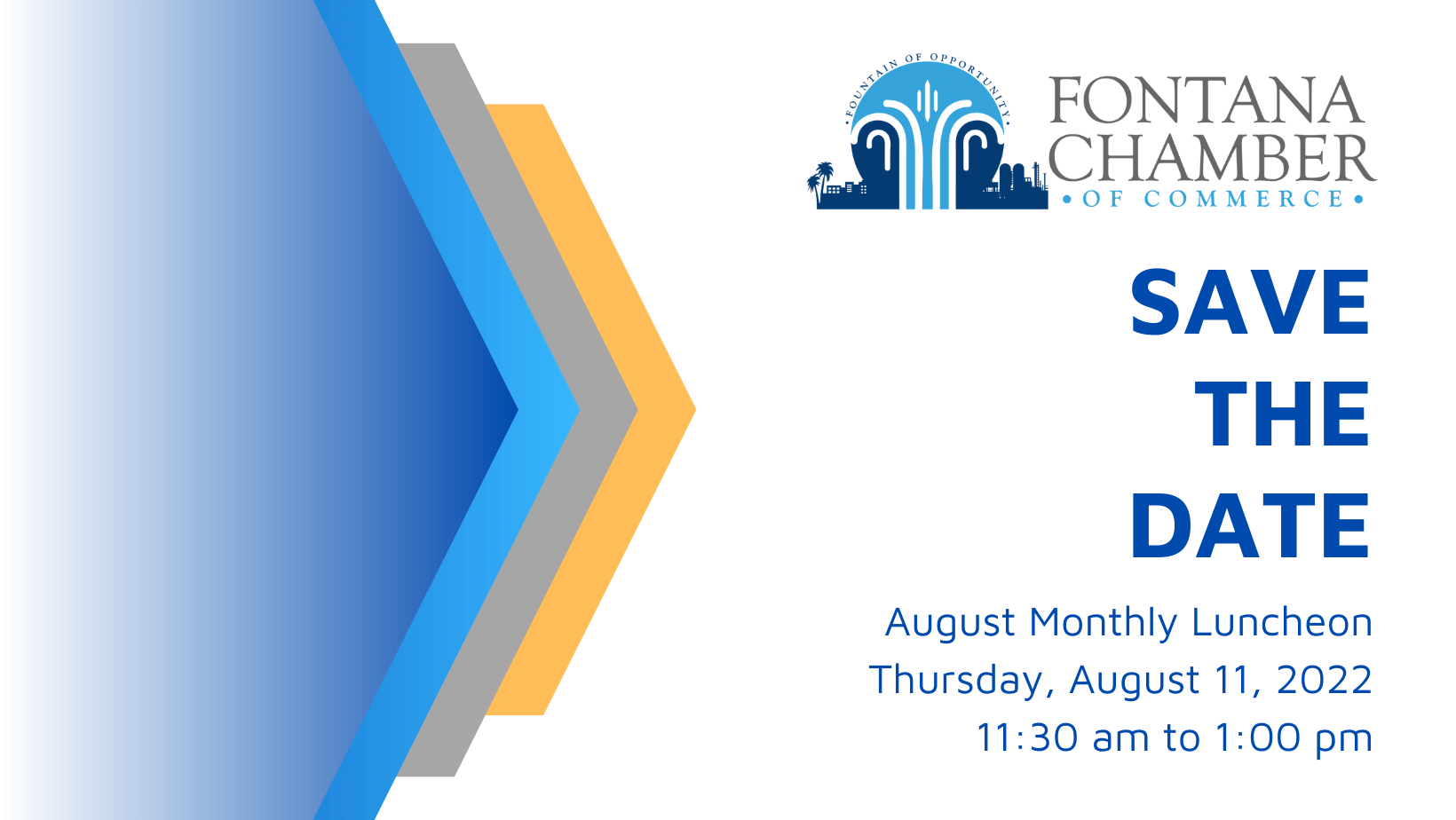 See links here to help you plan the perfect itinerary for your stay in Fontana, California.  Fontana is 5 miles east of Ontario International Airport and is the gateway to the high desert, Death Valley, Palm Springs, Lake Arrowhead, and Big Bear. Fontana is home to the Auto Club Speedway and we always look forward to seeing our Nascar fans!  Visit our restaurants, entertainment venues, and hotels.  Welcome!
The rise of Social Media made it much easier for local businesses to share information about their businesses whether it is about the products they produce, services that they provide, or a special they are currently running.
Governments are using social media to get to let the citizens know what the city is up to, what services are available, and the next events.
The Fontana Chamber uses Social Media to not only promote Chamber Events but helps promote local business, groundbreaking events and celebrates when a new business opens up in Fontana.
You can follow us on Facebook, Instagram, Twitter, and Youtube.