We have a dynamic team of strategic and creative individuals with a passion for helping businesses to grow, advocate, and network in the city of Fontana!
Learn more about us below, and send us a quick email to say 'hello'.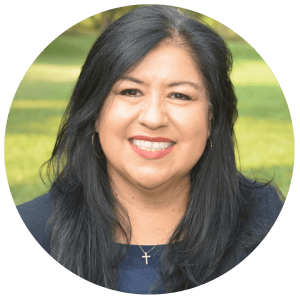 Andrea De Leon serves as the Executive Director for the Fontana Chamber of Commerce and has been a small business owner and public affairs consultant for over 20 years. Andrea also serves on the San Bernardino County Board of Education, and holds a Bachelor's degree from UC Riverside in political science, and a Master's degree in business administration from CSU San Bernardino.  
The Ambassadors are a supportive group of the Fontana Chamber of Commerce, comprised of knowledgeable and friendly, business professionals. We like to call ourselves the 'busy bodies of the business realm'….and we mean that in the very best of ways! The Ambassadors are here to support local Chamber businesses through a number of means, whether it be a weekly Showcase, referrals, volunteering for community events or helping out with a grand opening.
The mission of the Ambassadors is to assist in recruiting, welcoming and supporting new and existing members through participation in and promotion of the Fontana Chamber of Commerce.
Contact Us
For more information on joining the Ambassadors, or to schedule an event, contact info@fontanachamber.org or call the Chamber at (909) 822-4433